Carrie is an Information Specialist in Molecular Biology for the Health Sciences Library System at the University of Pittsburgh. She has a PhD in Neuroscience and a Masters in Library Science.
Discover more about on their professional profiles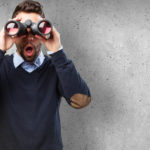 Are you getting the most out of your PubMed searches or are you wasting lots of time slogging through pages of results? We've compiled some top tips to help you refine your searches.