Anjali A. Sarkar did her Master's and PhD degrees from the University of Calcutta, India. Her PhD dissertation from the Department of Biophysics, Molecular Biology, and Genetics investigated novel mutations in hemoglobin that cause thalassemia. Her postdoctoral studies at the Medical University of Ohio, Toledo, and Children's National Hospital and George Washington University, Washington DC, explored molecular mechanisms of neural and placental development, and amylin misfolding in pancreatic islets. Dr. Sarkar has taught biology at Trinity Washington University and Stevenson University. She has worked as a scientific writer and editor for The Scientist, Council for the Advancement of Education (CAE), Eubio, Full Spectrum, MindSpec, ABC-CLIO, and Bitesize Bio.
Discover more about Anjali A. on their professional profiles
Articles by Anjali A. Sakar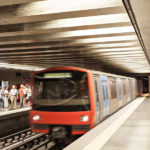 When it comes to profiling miRNAs there are lots of platforms available. We discuss the pros and cons of various miRNA profiling methods to help you choose the right one for your needs.