Anastasia Moraiti, 24, Greek. Anastasia completed her undergraduate studies in Biology in Greece, before starting a Master's on Regenerative Biology and Medicine in Dresden, Germany. She is interested in the mechanisms controlling development and differentiation and how these can be manipulated in the field of regeneration. She enjoys a lively conversation about science and sharing experiences from the lab as well as learning from others.
Discover more about Anastasia on their professional profiles
Articles by Anastasia Moraiti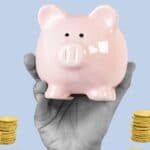 Here are some tips for working in a lab that is run on a really strict budget: no kits, no technicians, no media kitchen, or glassware washing service.