Abby earned her B.S. in Biochemistry from Pennsylvania State University (WE ARE!), before relocating to New York, New York, where she is finishing up her Ph.D. in Pharmacology at Weill Cornell Graduate School of Medical Sciences. Her scientific interests include cancer biology, drug discovery, and genetics. Away from the bench, she enjoys eating pizza, hiking, reading a juicy novel, pizza, traveling, comics, pizza, and outdoor concerts. And pizza.
Discover more about on their professional profiles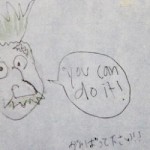 Obtaining external funding for your project through an NIH grant is a coup at any career stage. However, obtaining one of these grants is much easier said than done. Here is some advice from someone who has been through it and lived to tell the tale.