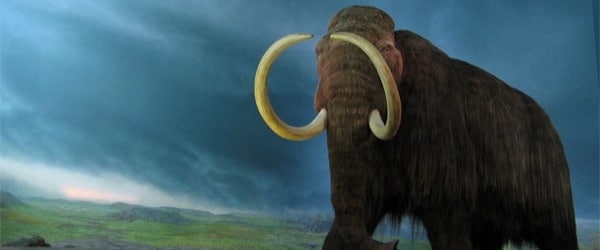 Our highlights from the blogosphere this week include cloning woolly mammoths, the logistics of tissue culture entertainment and Google's efforts to save the world.
Back from the dead. Sandra Porter at Discovering Biology in a Digital World covers the recent cloning of some long frozen mice by a Japanese group, which could take us one step closer to being able to clone woolly mammoths and such like.
Bursting at the seams. At Biocurious, PhilipJ's Molecular of the Month is mechanosensitive channels, which help to control osmotic balance in bacteria.
Is there no end to DNA's talents? Yun Xie at Nobel Intent reports on a nanotech application that uses DNA as the basis for nanowires that can convey information through a clever use of  FRET.
Algae-munching bacteria. Merry at Small Things Considered covers Algicidal bacteria, the big game hunters of the marine bacterial world.
Google will save the world. Alan Cann at Microbiology Bytes has an excellent post about Google's Predict and Prevent initiative, which combined digital, genomic and IT technology to identify "hot spots" of emerging threats, such as pandemics and environmental catastrophes and provide early warning before they become global crises.
…and finally…
How do you tissue culture? The Black Knight and post commenters at Life of a Lab Rat highlight one of the many little-known trials and tribulations faced by scientists; the logistics of wearing an IPod while doing tissue culture.