BioPop Rap Battle: Who Got Your Vote?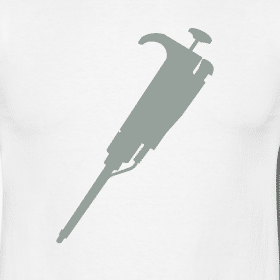 Back in November 2010 we had a competition between Tom McFadden and Science Rapper and we asked you to vote for your favourite red-hot rapper. They were both absolutely brilliant, and certainly caused a stir amongst the social media channels.
And the winner is…
drum roll please…
Your votes decided that the winner is Tom McFadden, a former Stanford biology course instructor-turned scientific communicator. Tom gave us "Oxidate It Or Love It / Electron to the Next One" and just to refresh your memory we've included the video again at the end of the article. The three winners were picked at random from those who cast their votes in the article comments and on our Facebook and Twitter pages.
Each received the t-shirt of their choice from the Bitesize Bio t-shirt store and those lucky people are…
1. Emily Sours, Pittsburgh, PA
Emily needed the weekend to decide and said "I can't decide which shirt to get, they're all so cool! (the suspense in the Bitesize Bio office was unbearable).
But she finally decided on the pipette silhouette design –
an iconic t-shirt for any scientist!
2. Beth Boudreau, Edwards, IL
Beth knew straight away that she wanted the design "Got Taq?"
We need to know if she's been wearing it around in the lab.
Has it been seen?
3. Antonello Spadaccino, Edinburgh, UK
Antonello opted for the "Phage" design.
He's been spotted wearing it all over Edinburgh –
the rumour is, it may even have travelled as far afield as Glasgow!
If you want to find more of Tom's work, you can pick out your own favourite from the back catalogue link in the original article.
And of course, let's not forget about our worthy runner-up, Science Rapper. Zak Powers gives the best demonstration of the Nuclear Overhauser Effect (NOE) I've ever seen. And if you missed this first time round, we thought we'd be kind and show it to you again. You'll find it under Tom's video below.
A round of applause please for our contestants and our three Bitesize Bio t-shirt winners!