When Science Meets Music – it takes two to tango…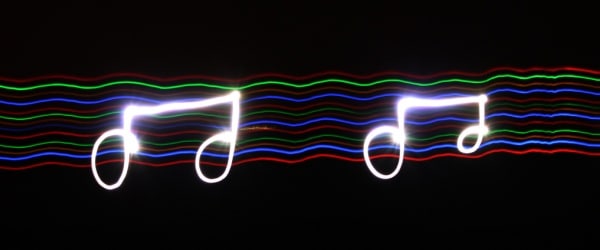 There are differently colored knots woven into our social fabric where music and science are interweaved. In this article I'll touch on some intriguing and/or amusing examples that recently caught my attention.
Music and pathology ('musical healing')
Music has the ability to pleasure us in the most pervasive ways. Simply put, it makes us feel good and on many occasions emotionally more complete. Listening to the right piece of music at the right time can unleash an emotional storm or remove us for just a moment from the annoyances of reality. In fact, the ability to respond to music is so deeply ingrained in our nervous system that even the heart rates of patients lingering in a vegetative state with no recognizable behavioral responses to their external environment, have been found to be modulated by music. (http://www.newscientist.com/article/dn19123-classical-music-moves-the-heart-in-vegetative-patients-.html). Among other things that are stored in our anthropological attic, this is what makes us human.
Music therapies
Other observations suggest that the rewiring or de novo wiring of neuronal circuitries can prompt people with no particular musical inclination to be unexpectedly affected by music, even develop musical skills they never possessed. Oliver Sacks has observed and analyzed a fascinating collection of patients, where some showed dramatic changes in their music-sensing abilities (www.oliversacks.com/books/musicophilia). For example, there's the story of a man who got hit by lightening and as a consequence became so deeply attuned to music that he decided to restructure much of his life –  all to accommodate his newly discovered passion for music. 'The Institute for Music & Brain Science' (http://www.brainmusic.org) publicizes advances in the understanding of music-processing neuronal functions, and on music therapies found to alleviate symptoms of a diverse spectrum of psychological disorders.  Pathologies like autism, acute schizophrenia, stroke and even tinnitus, can benefit from 'musical treatments' it seems. To really form an impression of the therapeutical powers of music it's well worth visiting initiatives like the Nordoff-Robbins Center (http://www.nordoff-robbins.org.uk/musicTherapy/aboutNordoff-Robbins/index.html) who dedicate themselves to music therapy with literally mind-boggling results (http://www.youtube.com/watch?v=_CuAjiU7RBg).
Music and scientists
There have always been scientists that were particularly bonded to music.  Albert Einstein and Werner Heisenberg both cultivated their instruments and in some extraordinary moments their passion even attained historical meaning. So, must Einstein's charity concert in Berlin's 'Neue Synagogue' in 1930 have become a vivid memory for many members of Berlin's Jewish community? Charles Darwin, although tone-deaf, was deeply touched by music and often regaled with the classics by his wife Emma, an accomplished pianist who was trained by Chopin himself.
More recently, biologists like Marc Ptashne and Harold Varmus both being distinguished scientists at the Memorial Sloan Kettering Cancer Center in New York, have carried their affinities to music into public life. The former, like the giants of quantum physics, is mastering his famous violins and regularly performs in public. A sample of his art can be downloaded by science geeks as a ringtone to their cell phones (http://beemp3.com/download.php?file=5823673&song=Largo+ma+non+tanto).  Harold Varmus and his trumpeting son Jacob recently treaded more contemporary terrain, mingling science with jazz at the Guggenheim Museum in what can be understood as a musical approach to scientific contents. The New Yorker magazine (http://www.newyorker.com/talk/2008/12/01/081201ta_talk_goldberger) published a comprehensive review of this event.
Orchestral cells?
What these examples boil down to is that some scientists-musicians are likely propelled forward in their scientific thinking by their musical inclinations.  Harold Varmus' allegorical phrases "cells are like tiny orchestras, and they contain several instruments," and  "cells use their instruments to create the harmonies of life", illustrate this connectivity but obviously cannot reflect the inspirational meaning of music for some who perform in the scientific arena.
Science in music
While definitely not all accomplished researchers have the knack for musical adventure, most will occasionally indulge in Apollo's distraction – and momentarily be stimulated in their experimental procedures. Many DNA or protein preparations must have been accompanied by the indulgence in music as different as Bach's 'Goldberg Variations', Charlie Parker's 'Ornithology' or the more recent TV on the Radio's 'Dear Science'. Some scientists even feel compelled to complement their scientific objects of desire with melodious counterparts.  You may find a few passionate examples on http://www.science-groove.org/ or even search the MASSIVE database for specific contents at http://www.science-groove.org/MASSIVE/findandaddsongs.shtml. I especially enjoyed the 'Glucose Glucose' and 'Myofibrils' – Songs by the Science Groove with their retro-like amalgam of graphics and music. More recently, the hilarious emulation of Lady Gaga's sophisticated style is helping with frustration management made necessary by cruel flops in some Ph.D. projects (http://www.youtube.com/watch?v=Fl4L4M8m4d0).
The "physical properties" connection
Another territory where science meets music is where serious musicians draw inspiration from biological observations – as part of their creative processes.  Andrew Bird's compositions on the 'Noble Beast' are beautiful results of this flow from biology to music. In 'Master Swarm', Bird imagines a flock of birds or a school of fish to operate with a composite surface tension that distinguishes them as a group. Cell biologists will sense a kinship to lipid biochemistry, differential cell adhesion and other areas of research. As a treat, an interview with Bird conducted by NPR radio includes some life music and can be listened to on their website (http://www.npr.org/templates/story/story.php?storyId=100604030).
Biology in music in entrepreneurialism
Right at the artistic/entrepreneurial interface, Edinburgh-based composer Stuart Mitchell harnessed the purported genetic information of Beethoven, to reveal the sound of his amino acid sequence in 'ludwigslastsong'. Mitchell also created the 'DNA variations' not inspired by John Sebastian but by the genetic signatures of various earth-shattering species (http://www.stuart-mitchell.com/). These are more recent fruits that fell from the longstanding tree planted by David Deamer, professor of Chemistry and Biochemistry at the University of California in Santa Cruz and composer Susan Alexjander, who detected musical patterns in DNA sequences in a collaborative effort. Many of us still recall the DNA Star and other softwares that, by assigning different musical pitches to the four base pairs, facilitated the reading of extensive sequences from old-fashioned autoradiograms.
Name that tune
In a more business-oriented setting, the 'Your DNA Song' company makes it its mission to acquaint any interested individual with the most intimate sounds of their DNA.  A sample of saliva suffices for DNA profiling and pieces of the derived raw sequence are subjected to instrumentation.  Depending on the donor's taste the final piece can vary from ancient to ambient. The bottom line is that not only dinosaurs can be re-erected from traces of DNA, but also anyone's inner groove with the result of perfect harmony. The question remains into what kind of score Arnold Schönberg's DNA would translate.
Multifaceted are the connections between science and music and in some instances it will take the two to tango…..