BioConference Live 2011: Free Online Conference for Life Science Professionals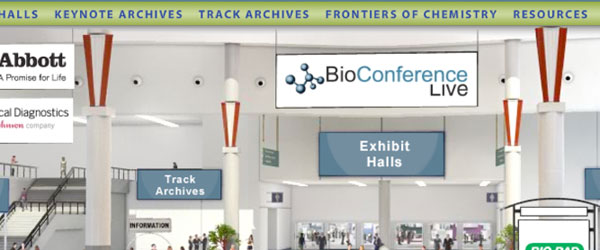 BioConference Live is fast becoming a permanent fixture on the Bitesize Bio office calendar. And this year is no exception. This two day, all-online event brings speakers on a huge variety of topics right to your desktop and is a great way to catch up with the latest and greatest in the life sciences without having to travel further than your computer.
This week's conference goes out on March 21-22. Click here to book your place and remember refer your friends, and get the chance to win an iPad in the process. If you miss the live stuff, don't worry – the presentations will be available on-demand for three months after the show.
Before you go, here are some of the highlights of this years' Bioconference Live:
Stress Hormones, Brain System Activation and the Creation of Lasting Memories Speaker:  James McGaugh, Ph.D. University of California, Irvine
Biotech 2011 Life Sciences: Looking Back to See Ahead. Speaker: G. Steven Burrill, CEO, Burrill & Company
Social Media and Life Sciences: Why you should care about social media (and what you need to know to get started) Speaker:  Panel discussion
Proteomic Mass Spectrometric Approaches in Glaucoma Research. Speaker: Sanjoy Bhattacharya, Ph.D.
Microchips, Robots, And Nanomaterials: Novel Strategies for The Analysis of Biologically Active Compounds. Speaker: Carlos Garcia, Ph.D., University of Texas, San Antonio
Analysis of microRNA in exosomes and microvesicles. Speaker: Marianna Goldrick, Ph.D., Bioo Scientific
Next-Generation Bioinformatics Acceleration. Speaker: Martin Gollery, Tahoe Informatics
Epigenetics and Small Regulatory RNAs in autism-linked monogenic disorders. Speaker:  Peng Jin, Ph.D., Emory University School of Medicine
For more details on this free virtual event, click here to visit the BioconferenceLive website.