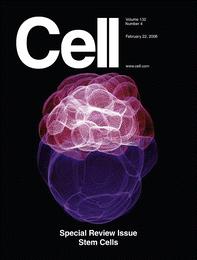 Around the blogs this week, there are 8 articles out there that caught my attention, below the fold. Also, check out a recent issue of Cell for a few informative reviews of stem cell biology.

Web 2.0 and Science – A slideshow on the changing world of communication within science, and between science and the public.
Structural Genomics, Open Data and Drug Development – "Given the fact that there are so many techniques and people addressing different problems, you will find that the industry is increasingly relying on publicly available data…"
A Quick Introduction to BLAST – A video-blogging entry giving an overview to using the Basic Local Alignment and Search Tool (BLAST).
What is a Science Blog – Every once and a while, a little introspection is warranted.
Life is Full of Machines – Alex discusses a heuristic way of looking at biology that, though frequently misconstrued by creationists, accurately describes the relationships between "form" and "function" in biology.
On the Etiquette of Wearing iPods (in the lab) – They are rather common…
Tests That Make Me Sad – On the potential misuse of prenatal genetic testing.
How a 'Just So' Story Turns into Just 'So?'– HIV and the failures of Intelligent Design – Unlike "Intelligent Design Research," real researchers actually make new discoveries.