Free Online Bioconference, Astronaut Included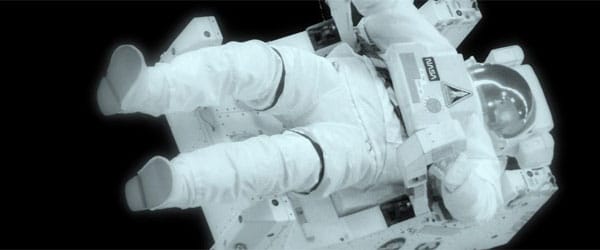 Back in November 2009, we told you about a ground-breaking new concept from the people at BioconferenceLive – a whole three day conference, complete with lobby, exhibitor booths and great presentations, held entirely online. Suzanne and I were  "there" (in a virtual sense), attending some of the talks and manning the Bitesize Bio booth, and it was a really worthwhile experience. It had all of the interest (and most of the fun) of a regular conference, but without the hassle of traveling. The only downside was that we had to bring our own beer and food!
Well now there's the chance to do it all again at their new 2-day event that will be held on June 2-3 (2010). We will be there once again — so you can come along and chat to us over a virtual beer and there are, as you would expect some excellent speakers in store. Here are some of the highlights:
Biotech 2010 Life Sciences: Adapting for Success.  Speaker:  Steven Burrill CEO Burrill & Company
Lesson from the Neighborhood: Understanding How Cancer Stem Cells are Regulated by Their Microenvironment. Speaker: Dr. Justin Lathia, Ph.D.
Chips, Clones, and Living Beyond 100.  Speaker:  Dr. Paul Schoemaker Ph.D.
Solving Immunohistochemistry Problems. Speaker: Tom Ruyle
Engineered Cyanobacteria and Cellulosic Yeast for Direct Production of Energy-Dense, Infrastructure-Compatible Fuels from CO2 and Cellulosic Sugars. Speaker: Dr. Stephen R. Hughes, Ph.D
Imaging Individual MicroRNAs in Single Mammalian Cells in Situ. Speaker: Dr. Jing Lu, Ph.D., M.D.
Challenges and Opportunities in Microbial Biofilm Control. Speaker: Dr. Phil Stewart, Ph.D.
User Happy Hour – Enabling Labs to Maximize the Performance of Their Robots. Speaker:  Dr. Petar Stojadinovic, Ph.D.
And in addition to all that, there's the especially intriguing prospect of a talk from NASA astronaut and medical doctor, Dr David A. Wolf, M.D. — Title to be determined… how mysterious.
For more details on this free virtual event, click here to visit the BioconferenceLive website. We hope to see you there in June.