A Story of the Naturally Obsessed
Posted in: Fun Stuff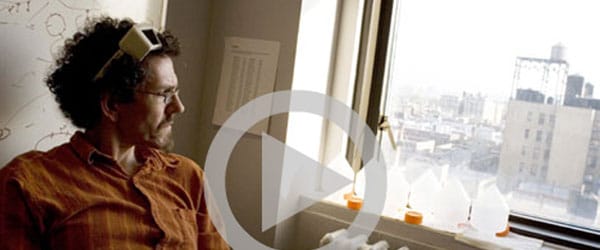 Some time back, Suzanne wrote a really funny article full of ideas for reality TV shows for scientists, and one idea a reality show showing everday life in the lab. About a few days back one a friend of mine twittered me a link to a documentary film shot by Richard & Carole Rifkind.
Richard Rifkind is chairman Emeritus at the Sloan-Kettering Institute for Cancer Research and Carole Rifkind an author and educator, together their documentary entitled Naturally Obsessed: The making of a Scientist is a peek into the lifestyle of people who toil away because of their interest to know things and just for the sheer joy of understanding. Maybe I should just quote the filmmakers words here
As filmmakers we wanted reveal the doing of science as one of the most fascinating human endeavors. Beyond telling an entertaining story, we hope to reach people who would be happy to know more about how science is done and students who are thinking about a career in science, and to help them understand the human side of laboratory research – the frustration and the struggle, the passion and the pleasure.
I am sure that most of our readers would be able to identify themselves with each and every instance of the documentary like I did and enjoy the show! Its about an hour long so find some time free time after lab hours when you can really relax and enjoy this excellent film.
Take a look at http://www.thirteen.org/naturally-obsessed/