I'm Not That Kind of Doctor: A Guide for Enjoying the Holidays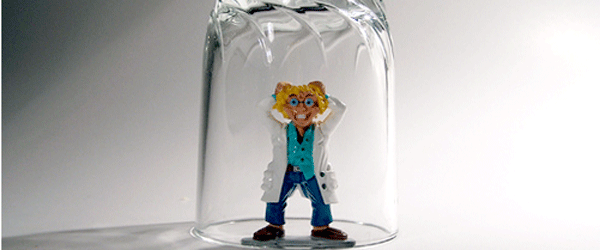 As a graduate student or a card-carrying PhD, you may have discovered that you unwittingly (and probably inappropriately) have become the authority in your family on all things scientific and health related. For this reason, the upcoming holiday season might harbor some additional family-related stress for you.
Before you shout "I'm not that kind of doctor" for the hundredth time, here is another option. With a little deep breathing and a lot of hot toddies, these helpful hints might just steer you through the holiday perils of life among the lay, if only for a week.
Limit Your Scientific Vocabulary: While words like "mutation" seem benign enough to us, to the lay public it brings to mind nasty, oozing monsters and green vats of glowing hazardous waste. X-men may have made mutations cooler, but metal skin and mind reading are not likely what you're working on.
Leave the Soapboxes at Home: You know your family, you know your science. The two may not agree. Although GMO crops and stem cells are important political topics, they can be a little too much for dinner conversation. If it isn't actually going to be friendly, save the "friendly debating" for another time, even if you're right.
Show Them the Glory of Wiki: When they ask you to explain something, think of them as rotation students and say "look it up". With clear definitions, history, illustrations, etc., Wikipedia covers most of the scientific topics they are likely to ask about, and it is user friendly enough even for Grandma. (But you might have to explain what the internet is first.)
Give Up On "I'm Not That Kind of Doctor": They're proud of your accomplishments, even if they don't know what they are.  Say thank you and smile. You probably understand the chemical reaction of their blood pressure medication or the current research of breast cancer genes better than their doctor does anyway.
What are your sanity-saving strategies for the holidays?
And Merry Christmas from all of us at Bitesize Bio