Gift Ideas For The Scientist In Your Life This Christmas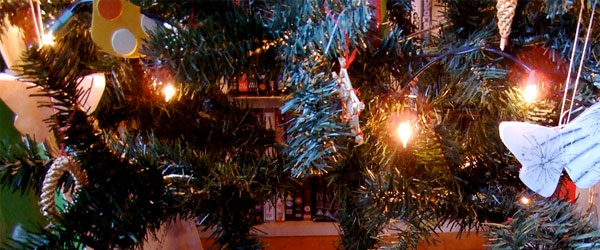 It's that time of year again. The time when you have to fit in buying holiday gifts among the hundred other things you need to do at work and at home. Coming up with cool ideas or the "perfect gift" is a challenge for busy people with too much on their plate already.
To help our readers with their holiday shopping, here is a list of unique gift ideas for science geeks like us.  Whether you are looking for a  gift for a co-worker, a friends or you are looking for things you might like so you can drop hints to your signigicant others these ideas will help you hit the spot. If  you come up with some other great gift ideas, please share them by dropping us a comment!
So here are our gift ideas for science geeks:
Things to read
1. Cold Spring Harbor Labs Press' library of novels, technical guides and text books can't be beaten. A gift certificate to purchase from CSHLP would be a treat for any scientist.
2. A magazine subscription is a great gift that keeps on giving throughout the year! Amazon has a great selection of science-related magazine subscriptions
for everything from Scientific American and the Smithsonian, right through to Wired.
3. Kindle Wireless Reading Device
makes reading all of your important documents and novels easy; It holds up to 1500 books and can be read for up to 1 week on a single charge. So it's perfect if you want to buy for someone who always has their arms full of papers or books.  Of course, this item is very expensive so it might be better as a group gift or maybe a nice present for the significant other in your life.
Things to wear
4. You can never go wrong with a t-shirt as a gift. Check out some of these fun and interesting t-shirts at everydayheroshirts.com.
Things to make the lab look nice

5. While searching on Amazon.com I came across this cool selection of inspirational Einstein posters
. Posters are a great way to spiff up the office or lab and so why not with the scientific genius!
6. One of my favorite gifts from a co-worker was a plant. Nothing brightens your office or lab space or desk like a potted plant and they last forever (or at least as long as you take care of them).
Cool geeky things
7. For the collectors on your list, fossils are a one of a kind gift. Check out a large selection of fossils at Fossil Mall. These range in price but are mostly expensive but are sure to be appreciated by anyone interested in archeology and prehistoric life.
8. Another unusual gift along the same lines is the Meteorite jewellery pendant from Science Mall USA.
9. And for your international friends or people who travel, take a look at some of these cool passport holders and laptop cases from Levenger.com.
Experiences

10. If you've got $5000 to spend, the ultimate gift could be a zero gravity flight. It might be expensive, but you can sooth your conscience with the fact that a ZERO-G keychain is included in the price.
11. Always wanted to be a writer but never feel like you have been given a chance? Bitesize Bio offers a free science writer experience to anyone with experience in the lab and the ability to string a few sentences together. Get the satisfaction of crafting your article, the fun of interacting with the Bitesize Bio staff as your article is polished and beautified and the thrill of knowing that your creation will be read by tens of thousands of scientists for years to come. This could be a gift to yourself or to someone you know. Drop us a line to get started! You won't regret it. (ok, I'm kidding – you can do this at any time of course!)
Food and drink
12. Food is always a good gift for any hard-up graduate student so how about a gift card to Trader Joes (if you have one in the area) or gift certificates to your local favorite pub?
13. Or if your giftee is a caffeine addict, how about giving them a home-made gift voucher, offering to pay for the coffees each coffee break for a month?
Time – not every gift has to cost money
14. For friends who have a hectic family life, you can offer to take the weight off them for a while by doing dishes for the next month or free baby-sitting so they can have an evening out with their spouse. Who wouldn't love that gift?
15. Or for people without families you could offer to make their life easier in the lab by looking after their cells or doing all of their minipreps for a month.
Gifts for others
16. Another option for the person who has everything is to buy a charitable gift in their name. Whether you (or they) would prefer to donate to Oxfam, the WWF or something completely different, a quick Google search will help you find a place to buy in their name.
17. And on a similar note, a worthy mention goes to the Toys for Tots campaign. Make a donation to them and they will use it to buy a gift for a kid who wouldn't otherwise receive one this year. You could do this in lieu of a gift for someone else (or you could just do it anyway! 🙂 ).
So those are my ideas, but whatever you buy, remember, it really is the thought that counts! Don't forget to leave your gift ideas for scientists under this tree article before you leave.