3 Tips to Get That Research Mojo Back
Posted in: PhD Survival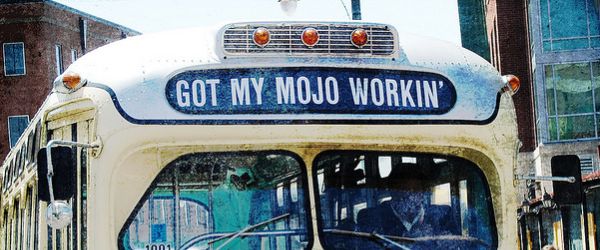 Let's face it. We all have one of those days in which we ask ourselves, "Why did I choose to become a scientist? What was I thinking?"
Help cure cancer. Solve the issue of global warming. Save the rainforest. Passion for knowledge. Be the next Albert Einstein. Whatever your reason was for choosing a research career as a naïve undergraduate student, years of failed experiments and bleak job prospects does put a damper on your spirits. Jorge Cham, of PhD Comics, has previously illustrated this ebb and flow of motivation in a grad's life very aptly.
So what should one do when that motivation slips? Accept it. It doesn't mean that you walk out of your years of hard work; it just means that you acknowledge your emotions. It means it is time to think about what is causing the dip in your motivation level so that you can work on it.
I hear you asking – how? I recently came across a book by Daniel Pink named DRIVE. In this book, Daniel points out to 3 main factors that are intrinsic motivators: Autonomy, Mastery and Purpose.
I was immediately able to see how these 3 factors can be helpful in reinvigorating your research mojo, be it in academia or industry.
Autonomy
It means being self-directed. In research, we choose to study a particular topic because we like it and we want to answer the unknown. The very fact that we try to identify and solve/understand a previously unknown or unanswered problem should give us a high.
Since the path is not etched out, failure is inevitable. However, even a faint trace of light is valuable not only to you, but to anybody who wishes to traverse the path in the future. Also, since the task at hand has no precedence, we are afforded the degree of freedom to push our limits on creativity (the research budget notwithstanding!). So go ahead, brainstorm, and try something new.
Mastery
It is the art of improving at tasks that's important to us. Agreed, pipetting repeatedly is mind numbing, but I am sure you can call out when the pipette is not dispensing the right amount. Humans love to pacify their ego – as soon as we realize that we are getting better at doing something, we start liking it even more and push ourselves to do better. Even a slight glimmer of hope (read: faint signal on Western blot) is sure to make you feel motivated to try it again! The feeling of achievement/ progress is sure to fire the engines of your brain once more.
As a scientist, the path to discovery involves thorough understanding of the field and the processes with the end result of widened horizons and technological advancement. Overall, a research career is sure to fulfill your urge to get better at your chosen area of work.
Purpose
It is defined as serving a meaningful cause beyond us. Research careers are definitely much more than a way to earn money. They are noble career options that involve making a valuable contribution to mankind and society. Anytime you feel lost in the drudgery of never-ending finicky experiments, ask yourself the purpose of your work in the short term and long term. Even a slight clarity about the purpose of your experiments or research career/life in general will do wonders to your level of career satisfaction and sustenance.
Can you think of other ways to explain these 3 intrinsic motivators? How do you get your research mojo back? Let us know.