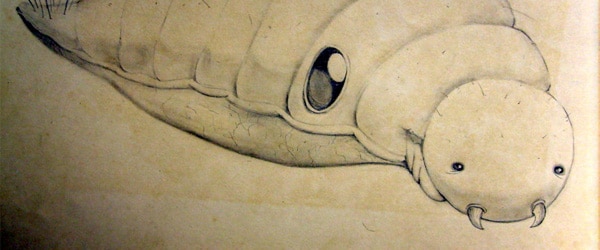 New York, NY, Sept. 24–Some headlines just jump out at you…like this one, which popped out of a stack of PR Newswire press releases earlier this week: "Monarch Labs to demonstrate maggot therapy at Diabetic Limb Salvage Conference."
Any dedicated consumer of historical fiction (think Bernard Cornwell's saga of Richard Sharpe in the Napoleonic Wars) or costume-epic movies (Gladiator), knows that maggots applied to festering wounds by a salt-of-the-earth folk healer will save the protagonist's life and limbs when all seems lost. We hear about leeches coming back into medical fashion; I keep wondering why we don't use maggots again in Western medicine.
Well, I missed something. It turns out that we do use maggots in Western medicine: larval debridement therapy is increasingly common in Europe, and the US Food and Drug Administration approved fly larvae for sale as a medical device in 2004.  Monarch Labs (monarchlabs.com, Irvine, CA) produces the sole approved larval debridement product, "Medical Maggots," the disinfected larvae of the green bottle fly Phaenicia sericata (also known as Lucilia sericata, if I'm reading the taxonomy notes correctly).
In a short phone interview today, Monarch's director of business development, James Kuo, MD, said that maggot therapy gets more common every year, slowly overcoming medical inertia and the "ick" factor — which is more prevalent among physicians than among patients, who welcome anything that promises to alleviate the discomfort, odor, and other burdens of a necrotic wound. Today, about a thousand US practitioners — podiatrists, wound-care technicians, and veterinarians in addition to MDs and DOs — have used the technique.
Green bottle flies produce a new generation about every two to four weeks (depending on conditions), so the Medical Maggot colony will have gone through (frantic back-of-the-envelope ciphering) somewhere between 200 and 400 generations since Monarch Labs founder Ronald A. Sherman, MD, first began breeding them from a single female about 15 years ago. (The fly eggs are disinfected with a chemical solution and samples are cultured to confirm cleanliness of each batch before distribution, Kuo noted.)
Literature note: PubMed lists 215 papers on maggot debridement and "maggot therapy," 14 of them published so far in 2009. Unsurprisingly, most of the papers are European. Four of these appeared in the British Medical Journal (if one counts the one-paragraph letter, "Larval therapy for leg ulcers. Wrong treatment," which didn't dispute the approach's effectiveness for debridement, but objected to considering larvae as an alternative to compression to reverse the underlying ulcer itself).