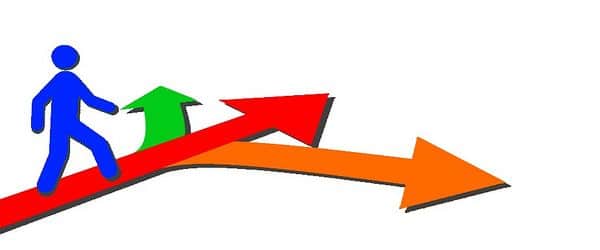 After a decade of toiling in the lab, dreaming in colorful dots (flow cytometry is my favorite technique) and endlessly pursuing a Nature article, I finally decided to hang up my lab coat.
I knew several people who had successfully made the transition from academia. Also, I had attended countless alternate science career seminars while in the lab. So I felt confident that I would eventually find my true calling.
As much as I felt determined to forge the next step in my career, traversing an unknown terrain made me feel jittery.
These are the tips that helped me and might help you too while transitioning from academia.
Self help/Stand up for yourself
Remember, you chose an adventurous career path to be a scientist long before you knew what to expect in a career; you chose to follow your passion for science. This is the next step, be confident that you will do better than before. The everlasting graduate school training has definitely taught you perseverance plus problem-solving skills.
Discover yourself
Working in an academic environment involves juggling many tasks like teaching, working in the lab, organizing your data, ordering lab supplies etc. on a daily basis. Now, use your time to understand which of those tasks you enjoyed doing the most or those you would like to develop further. Just take time to appreciate your strength and weakness, likes and dislikes. There are many tools on the web to help you in this process like myIDP (science careers), career journey (KAPLAN) etc..
Seek inspiration
We humans are social beings; we feel energized listening to others' success stories. There are countless resources on the internet to seek inspiration like Bitesize Bio webinars, TED talks, and Humans of New York to name a few. Try to establish contact with your ex-colleague or a friend who successfully made the transition into an alternative science career and learn about their journey.
Volunteer & gain experience
There is an entire world of alternative science careers. However, it is hard to gauge which one to pursue at first. Through volunteering your services for non-for-profit organizations, like UN, you can fulfill your human need for contribution while at the same time gain experience in a different set of skills applicable for an alternative career path.
Remember to keep trying
One important piece of advice that I gathered after attending many career symposiums was that one may not find their dream job on their first attempt. The key is to keep trying and keep a tab of the things that did not work.
I hope these tips will be useful to you.  I would love to hear other words of wisdom as well.