Christmas gifts for the scientist in your life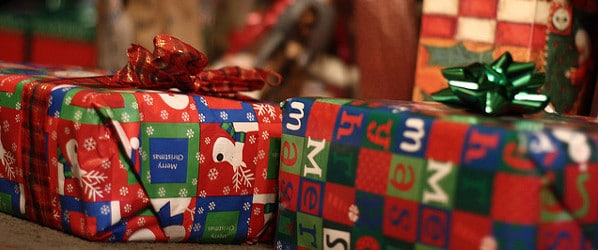 Christmas is fast approaching but if you haven't yet found the perfect gift never fear, there is still time! We've put together some of the most fabulous gifts for those of the science persuasion.
For the trendy scientist
 Have a lady scientist to buy for? Why not splash out and get a gorgeous silk scarf? Artologica on Etsy offers a stunning range of silk scarfs with biology themes. My personal favourite (hint hint) is the blue mitochondria scarf, but with delights including the blue mitosis scarf, the yellow petri dish scarf and the pyramidal neuron scarf you're sure to find one you like! If you are looking for something a bit more special why not splash out on this white gold DNA pendent?
And not to forget the boys: for those that wish to emulate the sleek geekiness of Sheldon Cooper (the big bang theory) you can find all of his shirts in one handy place! Sheldon's Shirts takes you through the wardrobe of Dr Cooper season-by-season, providing links to online stores.
For those looking for the answer
23andMe offers to sequence your genome for just $99. Unfortunately for those wishing to (one day) clone themselves this is not a whole genome sequencing service. Instead it analyses SNPs using the Illumina HumanOmniExpress-24 format chip along with more than 30,000 handpicked SNPs from the literature, which have been considered to be of particular interest.
The service provides information on an individuals 'percentage of Neanderthal' as well as their ancestry composition, DNA relatives and a family tree tool.
Drink and be merry!
The world of novelty drinking items is endless, including the very elegant laboratory beaker mug! This mug features 50ml graduations meaning you can now specify exactly how much milk you want in your coffee!
Is your scientist more of a tea taster than a coffee connoisseur? Well why not pick up one of these test-tube tea infusers? You could even combine it with the beaker mug above for the ultimately laboratory drinking experience.
No scientist's party is complete without a set of laboratory shot glasses. Made up of 2 beakers, 1 Erlenmeyer flask, 1 Florence flask complete with pipette stirrers, you'll be the envy of all your friends.
Nature lovers
For those eco-friendly nature lovers, why not get something a bit different such as a living tree Christmas card? Each card is made from recycled material, printed using vegetable inks and contains a living Norway Spruce. Alternatively, why not send out plantable Christmas cards. They come in a variety of types which when planted grow into wonderful herbs or wild flowers.
Get cooking
My PhD lab was full of excellent cooks and bakers; not surprising since following a recipe is just like following a protocol. If you have a keen baker friend why not get them something to help with their kitchen experiments such as these lab cookie cutters or a test tube spice rack! For those who are more hard-core with their cooking why not treat them to McGees On food and Cooking. This book explains the science behind cooking and was an inspirational book for Heston Blumethal.
For the little scientist
Why not give them their own laboratory? Well ok that's quite expensive; but kids have a wonderful imagination so just pick up one of these nifty bedroom/laboratory signs and pair it with a kid's lab coat and let them imagine the rest!
What will you be getting your scientist for Christmas?