Top Ten Science Site for Tea-Break Reading
Posted in: Fun Stuff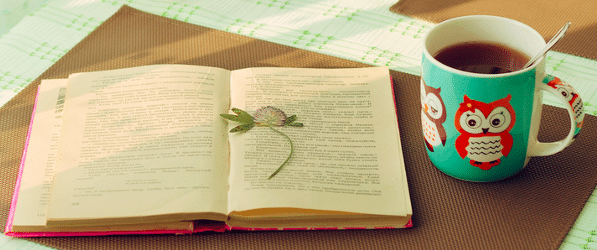 We all know the feeling, you have a short incubation or time point where there won't be enough time to start something new or get anything massively productive done, but you can't just do nothing for 15 min! This tends to be when time-suck websites like Facebook or Twitter take over. Instead, how about taking a short tea break with a quick science read? Here are a few of my favourite tea-break sites:
My personal favourite go-to tea break site has to be the blog of professional science writer Carl Zimmer, the loom. It is a brilliant, well written source of science info and tends to be where I get most of my detailed information about the major goings on scientific fields other than my own. I find his blogposts easy to understand, well researched and perfect for a quick but informative read. The only danger with this site is that there are so many interesting articles, it's hard to stick to just reading one per tea break!
I find this website great for its variety, it really covers everything from physics, to the brain, to plants and animals. This site is perfect for having a quick look through on a tea break, they also run a Facebook page which does nice summaries of "The week in science", which are great for catching up on any stories you've missed out on!
You can't beat a high-impact journal for having extensive coverage of high-impact stories – Nature news is great for reading up on the current hot topics in science.
From the creators of the Ig Noble prizes, this blog covers weird science that, in their own words "Makes people laugh and think!" I really enjoy this site for a bit of silly reading, whether it's reading up on previous Ig Noble prize winners in the archives or looking at the most recent blog posts on slightly strange science, a definite winner for a relaxing tea break!
A great read for PhD students – this blog from a former PhD student covers a range of topics, from interesting science news, apps or software that could potentially make life easier for you, to suggestions on how to get involved in academic blogging. I also really enjoyed her story on lab politics and note leaving – I have occasionally seen similar post-it note wars erupt, which are always entertaining!
The blog of professional science writer Ed Yong is another fantastic read. His material is thoughtful, well written, thoroughly researched and, like Carl Zimmers blog, covers a multitude of topics so it doesn't feel like you're only hearing about one field. Also similarly to Zimmer, the real danger with this blog is the temptation to read for longer than you tea break!
Another science and technology favourite, D-Brief aims to cover all major news stories as well as some of the slightly more obscure!
Seriously science is a great blog for a short, entertaining read. With stories ranging from how "Polygamous male bustards eat poisonous beetles to rid themselves of STDs" to "Why you should always make important decisions on an empty stomach", Seriously Science pulls out the strangest and most entertaining studies from PubMed. Fantastic easy reading that's still (mostly) science related!
This blog might not be directly about science, but I have found the advice of thesis whisperer Dr Inger Mewburn to be absolutely fantastic, and completely essential to the maintenance of my sanity during my PhD. Even if you are not a PhD student, her articles are witty, informative and relevant for all academic disciplines; this site is well worth a tea break perusal!
Science, math and language cartoons – amazing humour and brilliant if you only have a few minutes to quickly flick through a few pages rather than read a whole article!
That's it for my top tea break sites – what are some of yours?
Leave a note in the comments!