Here at Bitesize Bio we are very proud to have the chance to host our first ever blog carnival. Gene Genie brings together blog articles from an array of perspectives within the area of human genes, genetics and diseases. It has been a pleasure and an education reading through all of these great articles and I'd like to thank all of the authors for contributing, and Gene Genie founder Berci Mesko for allowing us to host the carnival. So lets get to the articles….
There was much baby talk around the blogs. Breastfeeding & IQ & norm of reaction at the Gene Expression blog highlighted a study that showed breast-fed infants with one variant of the FADS2 gene, a regulator of fatty acid pathways, benefited from an improved IQ compared to formula-fed infants. Hsien-Hsien Lei took this one step further at Eye on DNA, exhaulting the
known health benefits of breastfeeding, genetically influenced or otherwise. Also on the subject of babies, Hsien-Hsien highlighted the clash between recently passed genetic privacy laws and Newborn Genetic Screening in Minnesota.
While those bloggers focused on the young, others were interested in what makes us become old. Charles Daney at Science and Reason, reviewed the history of Leonard Guarente's work into the links between SIR genes, calorific intake and aging in yeast and, here at Bitesize Bio, Dan highlighted evidence from C.elegans implicating the Insulin/IGF-1 receptor signaling pathway in the regulation of genes involved in aging and cancer.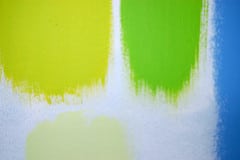 Others commented on seeing things, including each other, differently. In DNA, "Race" and Fears of Racism, Lisa E. Lee from DNA Direct Talk cautioned that there's more to race than DNA, a Gene Expression article examined further determined attempts to identify the gay gene.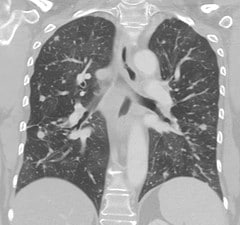 In The Lung Cancer Mystery an Effect Measure author discussed the mystery of just what makes lung cancer so deadly, while ScientificBlogging explained how a Life-Threatening Hereditary Heart Disease became a little less mysterious with mutations in the smooth muscle cell alpha-actin (ACTA2) identified as causal in at least a sub-set of cases of thoracic aortic disease. Finally, The Genetic Geneologist examined the potential size of the genetic testing market.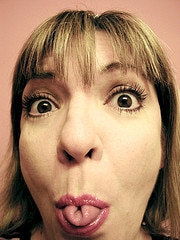 …and in personalized genetics…..
Gene Sherpa Steve Murphy reported on promising results from a pharmacogenetic-guided Warfarin dosing study.
Keith Robinson at Omics! Omics! described a newly-developed system for measuring the levels of VEGF receptors to assist with accurate dosing of anti-VEGF drugs.
Don't forget to check out the next edition of Gene Genie, which will be hosted on December 2 at the excellent Bayblab blog… and finally, thanks to Ricardo at My Biotech Life for designing the Gene Genie logo.
Photos: mebeblake, tamelyn, Wayne Saggers, Darel Heitkamp