Back to the 80s: The Top Ten 80s Songs for Your Lab Playlist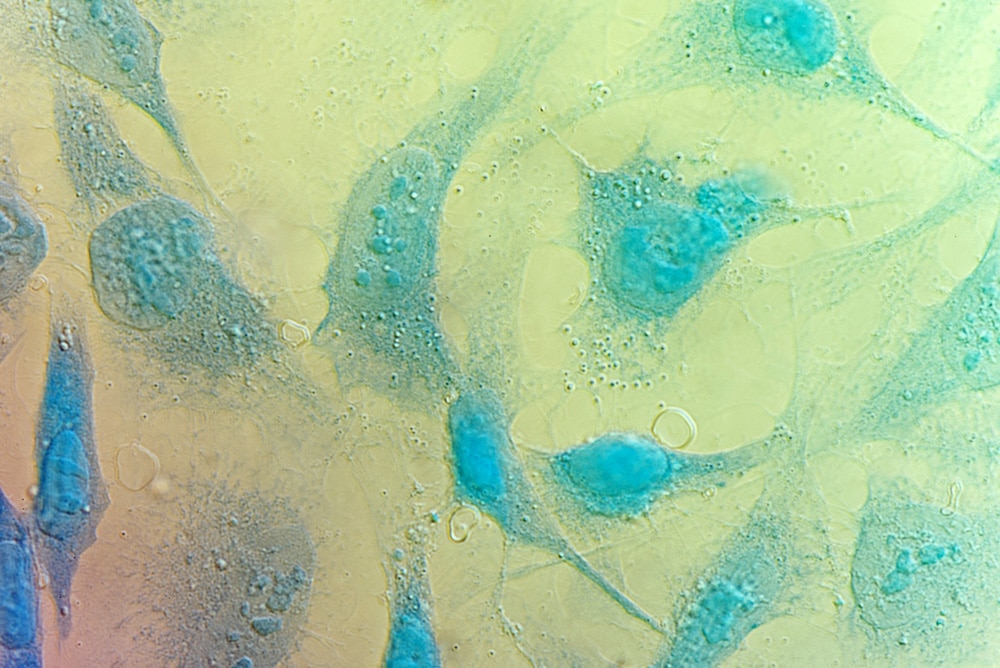 It's like, no duh…the decade of the Rubik's cube, E.T., big hair and shoulder pads, is making a comeback. Like Rocky rising against Clubber Lang ("You ain't so bad!"), the buoyant 80s is fighting its way back into modern pop culture. With 80s-themed shows like "The Goldbergs" and the welcomed return of Michael J. Fox to network television, it's time to update the lab playlist to include some rad classics.
As Casey Kasem used to count 'em down on "American Top 40", here are ten suggestions that will totally perk up your lab…80s style!
10. Manic Monday by The Bangles
Loverboy used to sing, "Everybody's working for the weekend", but wait…a weekend? What's a weekend? Science knows no weekend! Most of us only realize it's the weekend because parking on campus is easier. While Monday marks the official start of the week for most people, it is merely an extra busy day in the life of a scientist.
 09. I Want A New Drug by Huey Lewis & The News 
Labs all around the world are looking for new drugs:  drugs that do what they should while not making us feel three feet thick. This song by Huey Lewis should help inspire you to get those screens up and running!
08. Pressure by Billy Joel
Grant deadlines, paper revisions, biosafety protocols, and contaminated cultures – scientists are no strangers to pressure. Ignore the Peter Pan advice:  take a chill pill and learn to pace yourself.
07. Shake It Up by The Cars
It's hard to go a day in the lab without shaking or stirring something…and if you do, it's a pretty safe bet you'll at least be shaking or stirring a cocktail later on…so why not play this ditty by the Cars to help you through that exercise regimen?
06. Radioactive by The Firm      
There's no shortage of 80s songs that could be played as a soundtrack to lab accidents, such as Springsteen's "I'm on Fire" or "Burning Down The House" by The Talking Heads. But back in the 80s, our main concern was radioactivity. We didn't have a lot of these gnarly labeling kits with the fancy chemiluminescence imaging. We were glowing like the dudes in the "Money For Nothing" video by Dire Straits.
05. She Blinded Me With Science by Thomas Dolby
What lab playlist would be complete without this quintessential science song? But did you know that the man yelling "Science!" throughout the tune is none other than Magnus Pyke, an animated scientist who hosted educational programs in England?
04. Walking On Sunshine by Katrina & The Waves
Lab work is not a frequent source of instant gratification. But if you are tenacious, every now and then things seem to work and you get data that support your hypothesis. These precious moments of euphoria need to be celebrated and this tune by Katrina & The Waves is the perfect accompaniment to a breakthrough in the laboratory. Filled with renewed excitement, you write up the results and submit this beautiful manuscript of yours to a leading journal…
03. We're Not Gonna Take It by Twisted Sister
…only to have the infamous reviewer #3 send it back with the message, "We're not gonna take it". The reviewer may even go all Dee Snider on you and say, "Your work is trite and jaded, boring and confiscated". Ouch. What's this reviewer's damage anyway?
02. Don't Worry Be Happy by Bobby McFerrin
But don't despair! There are other journals out there. Bobby McFerrin scored this #1 hit using nothing but his voice to generate all of the sounds, so buck up little camper! If you're lucky, you'll have a few labmate shoulders to cry on and you can all sing along to Club Nouveau's version of "Lean on Me".
01. Eye Of The Tiger by Survivor
After you resist the urge to just write "eat my shorts" in the rebuttal, you realize it is time to add those additional controls to your experiments and further demonstrate you were correct all along. Never surrender! To get you back into the groove, nothing pumps you up like this anthem from Survivor.
You can enjoy this playlist at Spotify:  80s Lab Playlist